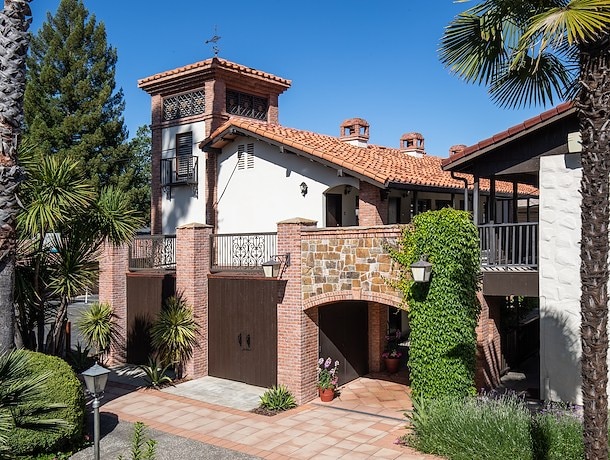 A Charming Downtown Calistoga Hotel
Nestled near the base of Mt. St. Helena, in the heart of Calistoga, Roman Spa Hot Springs is a refuge near the majestic Palisade Mountains. Stroll along Calistoga's main street and enjoy a blend of quaint shops, tasting rooms, local boutiques, and restaurants, surrounded by the region's sprawling vineyards.
What's Nearby
Indulge in adventure at the Robert Louis Stevenson State Park, ascend Mount St. Helena for panoramic valley views, or marvel at nature's wonders like California's Old Faithful Geyser and the Petrified Forest.
Beyond the vines and vistas, Calistoga offers, lush state parks to relax and unwind. Plan your ideal Wine Country escape and feel the spirit of Napa Valley.
Tasting Rooms

Olabisi Fine Wine Tasting Room- 0.0 Mile
Tank Garage Winery- 0.0 Mile
Romeo Vineyards & Cellars- 0.0 Mile
August Briggs Winery- 0.0 Mile

Nearby Attractions

Old Faithful Geyser 3.10 Miles
Castello di Amorosa 3.30 Miles
Old Bale Mill and Bothe Park 3.80 Miles
Petrified Forest 4.80 Miles
Culinary Institute of America Greystone 7.50 Miles
Cameo Cinema 8.50 Miles
Safari West 8.70 Miles

Museums, Dining & Shopping

Sharpsteen Museum- 0.0 Mile
Cafe Sarafornia- 0.1 Mile
Hydro Grill- 0.1 Mile
Calistoga Balloons- 0.2 Mile
Calistoga Inn Restaurant & Brewery- 0.2 Mile
Ca' Toga Galleria D' Arte- 0.2 Mile
Calistoga Pottery- 0.4 Mile